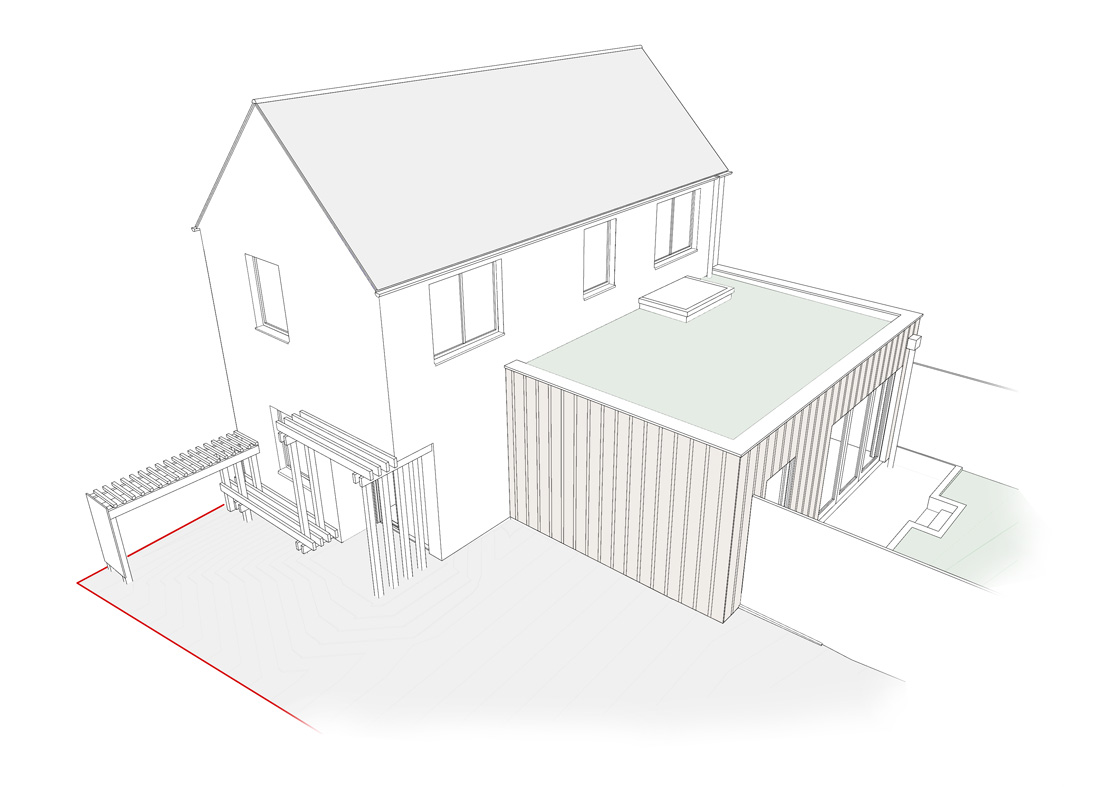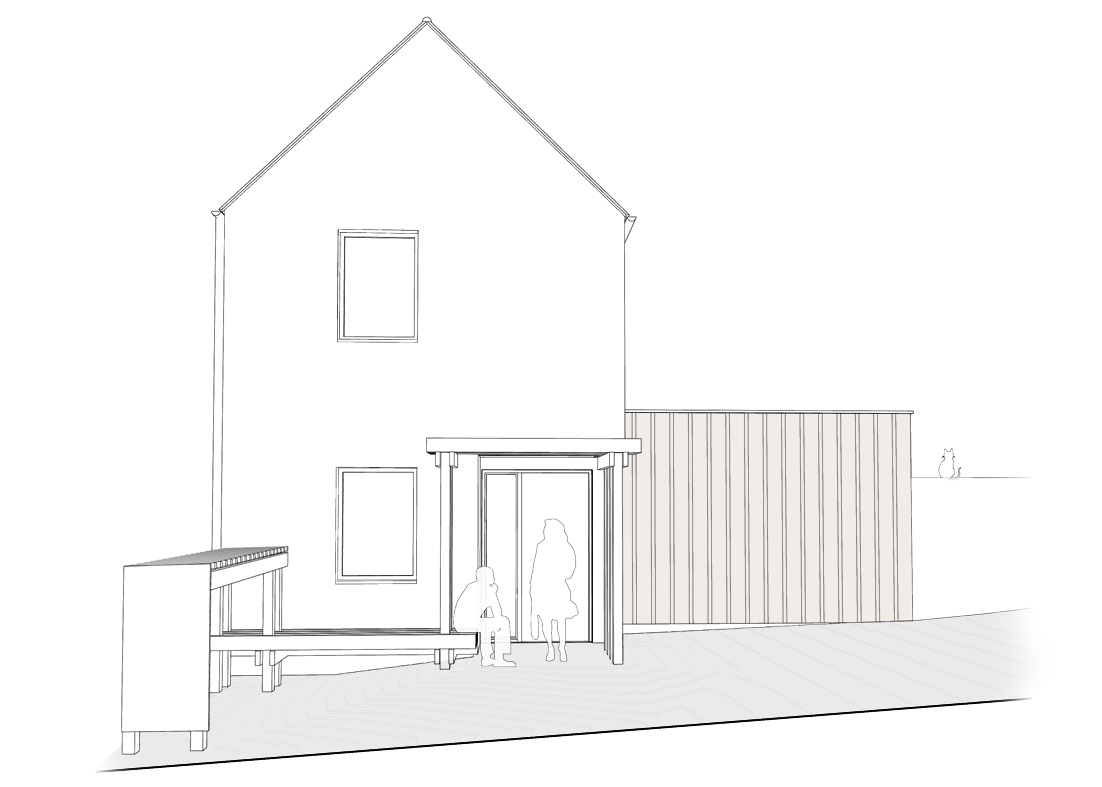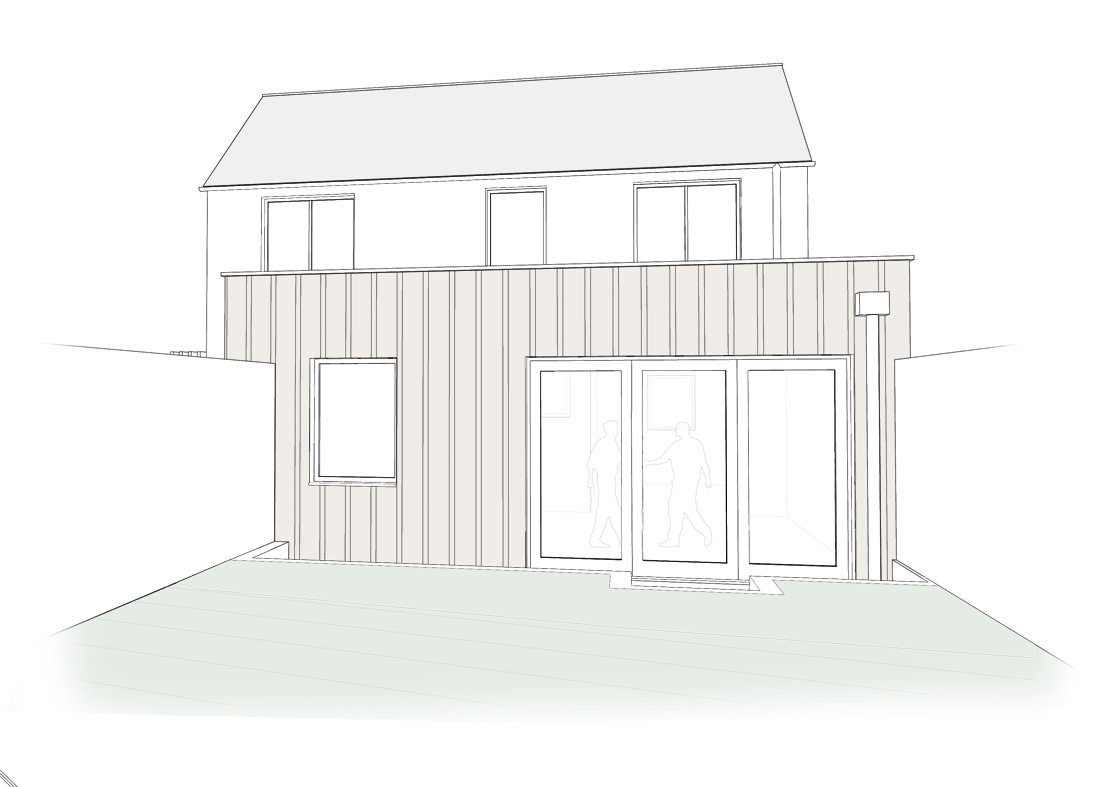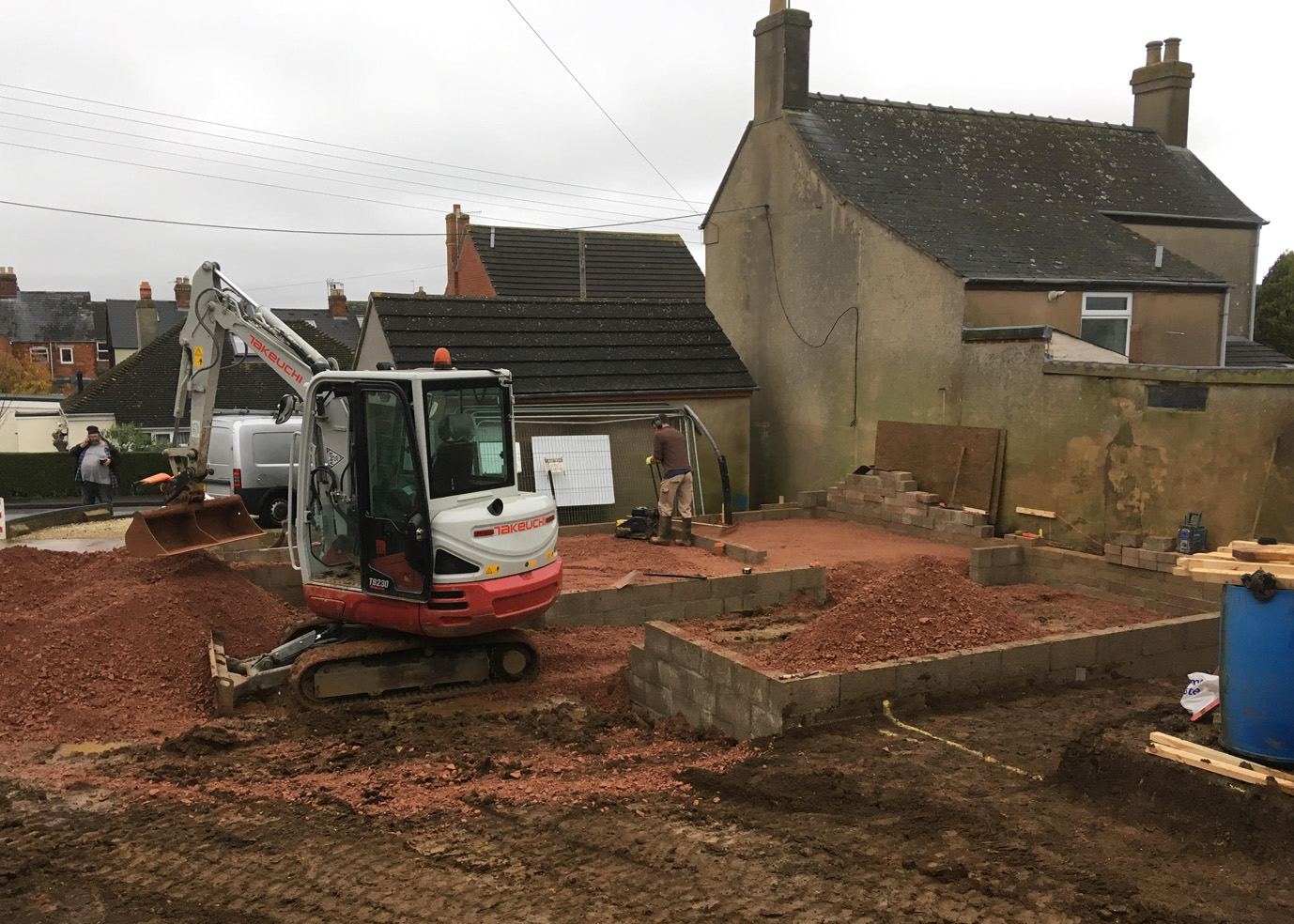 Spec House
Working with a Contractor-turned-Developer client, we have designed a simple 3-bedroom new-build house for a suburban infill site in Stroud. Working to a tight budget and on contained site, the design provides some generous open-plan living accommodation, a flexible study/bedroom and a fantastic utility space and hallway entrance. The first floor contains two good-sized bedrooms with vaulted ceilings, a family bathroom and an attic store.
The new house is constructed from a super-insulated, lightweight, timber-frame and articulated as a two-storey rendered element with a single-storey timber clad element on the side.
The simple gable faces out to the road and is softened by a timber porch/pergola/store structure.
Work started on site at the beginning of November 2017 and is progressing rapidly.