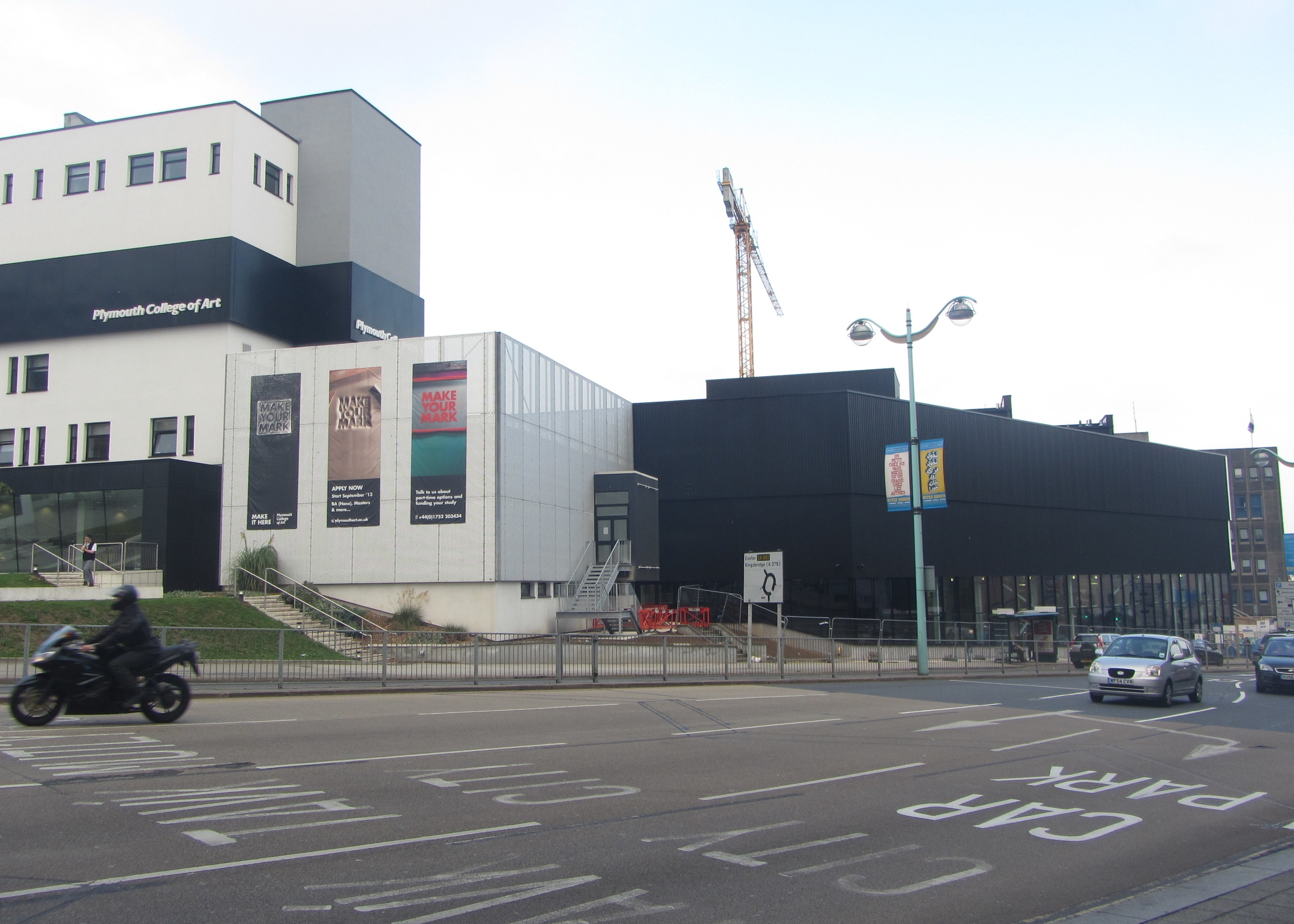 Plymouth College of Art
Whilst working at Feilden Clegg Bradley Studios, Sam was project architect for Plymouth College of Art's new phased workshop buildings. These 2 projects were overseen and delivered as part of their masterplan strategy to consolodate accommodation to make a 'sticky campus' - one where students would wish to stay.
Providing space for Glass Blowing, Ceramics, Painting, Printmaking, Jewellery, Textiles as well as a 'Fab Lab', the project involved the coordination of highly complex services. Funded by the EFA the building was designed to meet the BREEAM 'Excellent' rating with high levels of sustainability. A heat recovery system drawing waste heat from the glass furnace and kilns supplied space heating to the rest of the building making it as self-sustaining as possible.
A steel framed building with composite metal and concrete floor decks with large spans enabled huge volumes for students to inhabit and create art works across a variety of disciplines. A continuous 2 storey glazed facade at street level provides a 'shop window' into the workings of the college giving passers by intriguing glimpses into the world of creative production.
The project was completed as a design and build contract with Balfour Beatty and had an overall construction value of £4.5m.