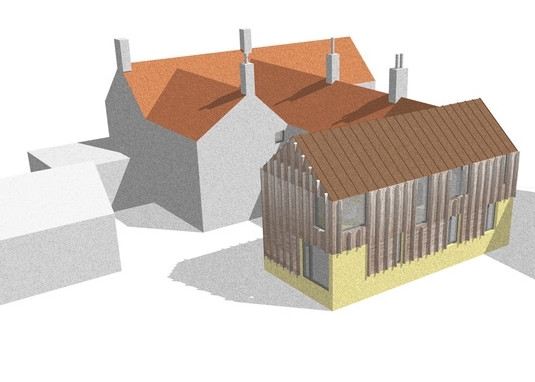 Buttercliffe Cottage
Buttercliffe is a project to significantly extend a small stone cottage in Long Ashton. The Client's property is built adjacent to a Grade 2 Listed Building set off the main road through the village. We have been working on designs for a timber framed, timber clad addition which will provide a significant extension to the existing house.
Designed as an 'upside down' house, the living accommodation will be located on the first floor, with access to the raised garden via a bridge link. The bedrooms and bathrooms are all located on the lower level, with a new covered entrance giving access to a relocated stair.
The building has been carefully composed to relate to the historic adjoining building in a sensitive but distinct manner. The cladding for the building with a board on board profile relates to the historic front door of the listed property with the same texture, whilst window openings emphasise their verticality in the same manner as those to the original house.
It is currently in for planning, and we are hoping to start on site in summer 2015.